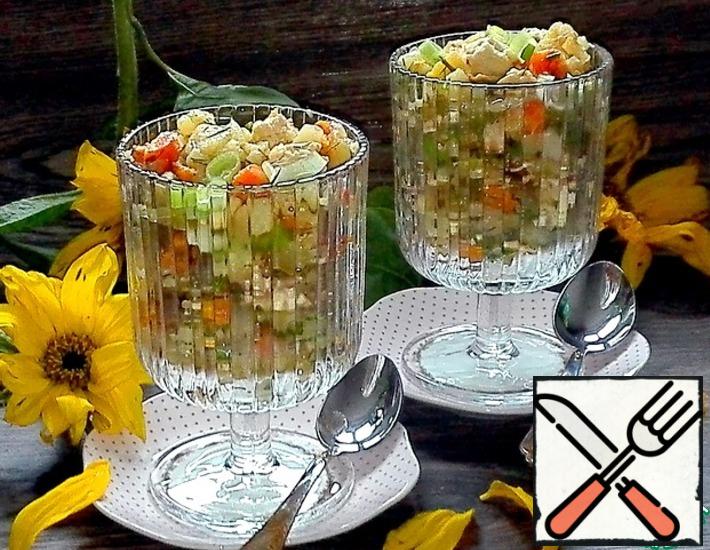 |
The salad is delicious in a warm form. But the cold salad is also delicious.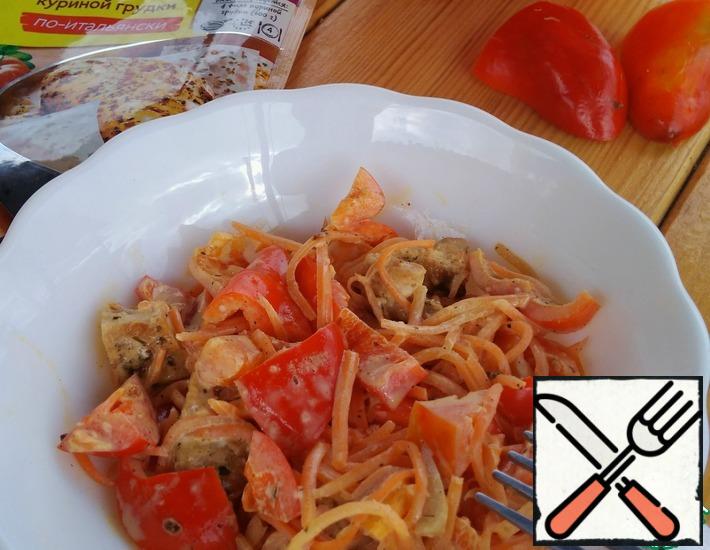 |
The name of the salad was taken from the main three components: chicken fillet, carrots-in Korean and sweet pepper. And each of the products is responsible for its own, namely: pepper-for juiciness, carrots-for taste, fillets – for satiety. Fast and delicious!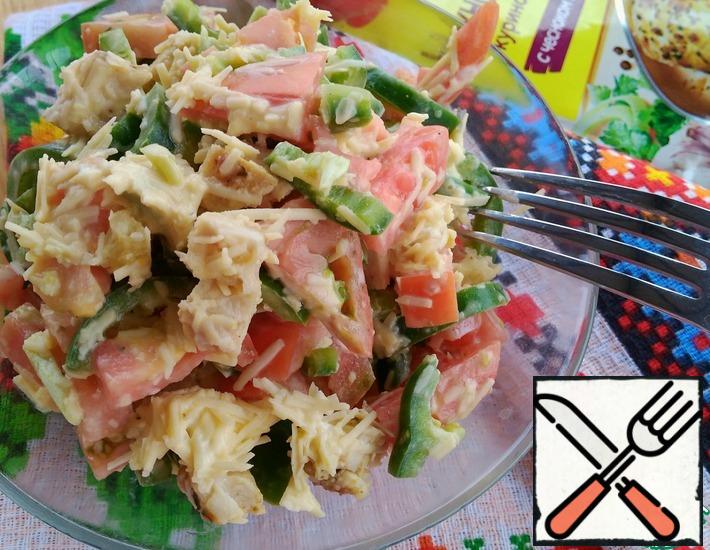 |
Once I wanted to add cheese to the vegetables with chicken fillet, but with garlic. That's the salad!