Published on :
Another version of the well-known salad with beans. Very tasty salad.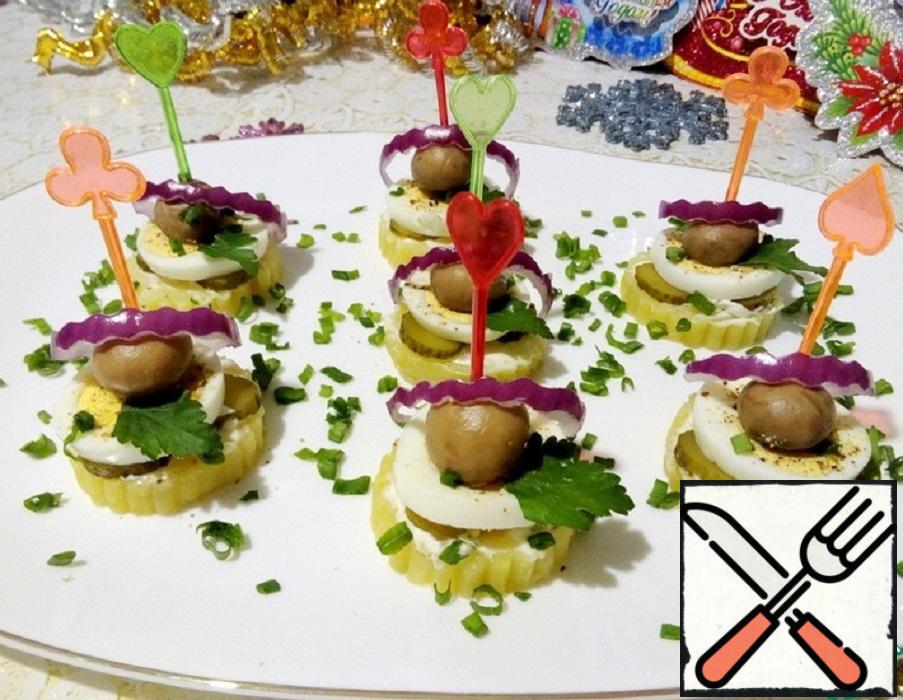 Published on :
No matter how much you cook these little canapes, they are still not enough. I have prepared more than 500 of them over the New year holidays. All sorts of things. And the guests come and go every other day. Will you have time? And how they helped out. These were prepared for the men's half under the white one.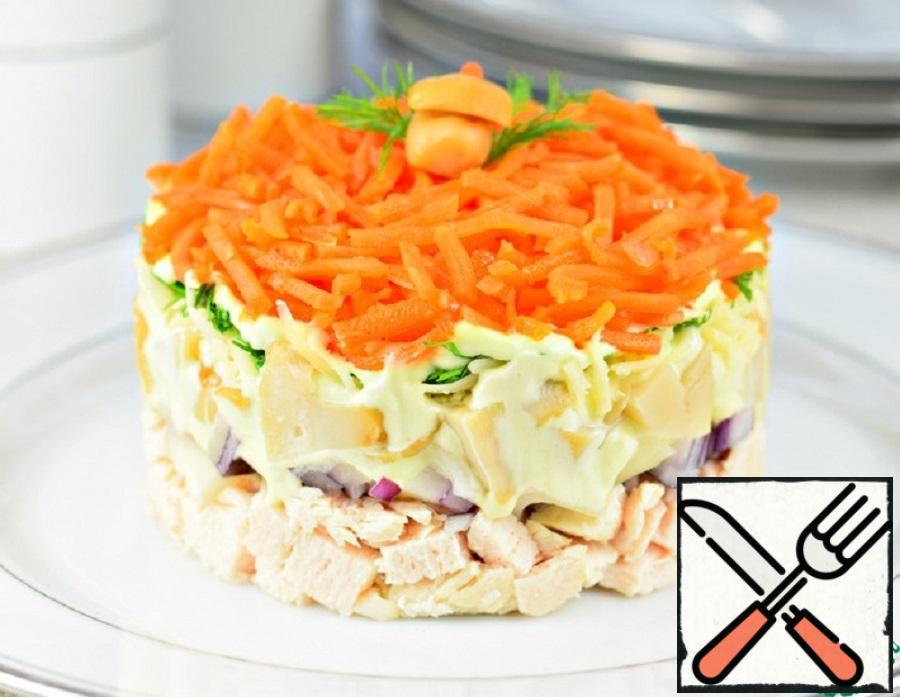 Published on :
Beautiful and bright layered salad with mushrooms, Korean carrots and cheese. Juicy, gentle, slightly spicy, nourishing, but not heavy. Despite the simplicity, this salad will look very worthy on the holiday table.